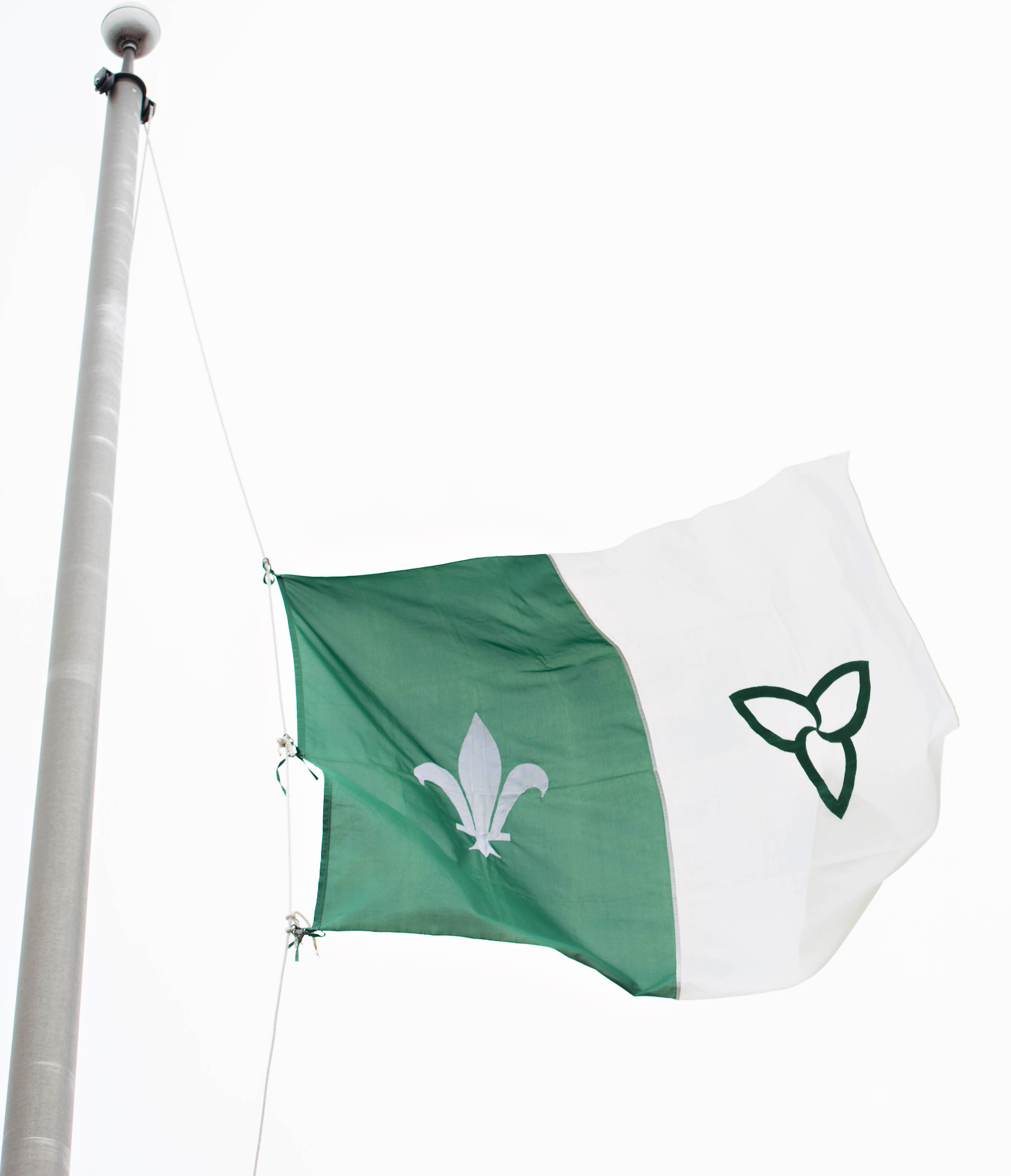 Not including Québec, the Franco-Ontarian community is the second community (after Acadia) to be granted an official flag. The flag was created in 1975 by Gaétan Gervais, a professor at the University of Sudbury, and Michel Dupuis, a student at the same university. The first flag was stitched by Jacqueline England.
The flag has two colors: green to represent summer and white to represent winter. It also features a fleur-de-lys, the symbol of La Francophonie, and a trillium flower, the symbol of Ontario.
The flag was raised for the first time on September 25, 1975 at the University of Sudbury, and the Franco-Ontarian community has celebrated its anniversary ever since.
However, even though the flag has been in use since 1975, it only became the official symbol of the Franco-Ontarian community on June 21, 2001. September 25 officially became Franco-Ontarian Day in 2010.