Visit the Monuments to la francophonie
---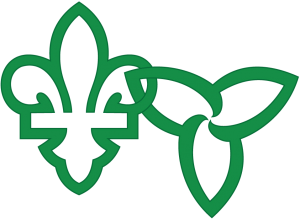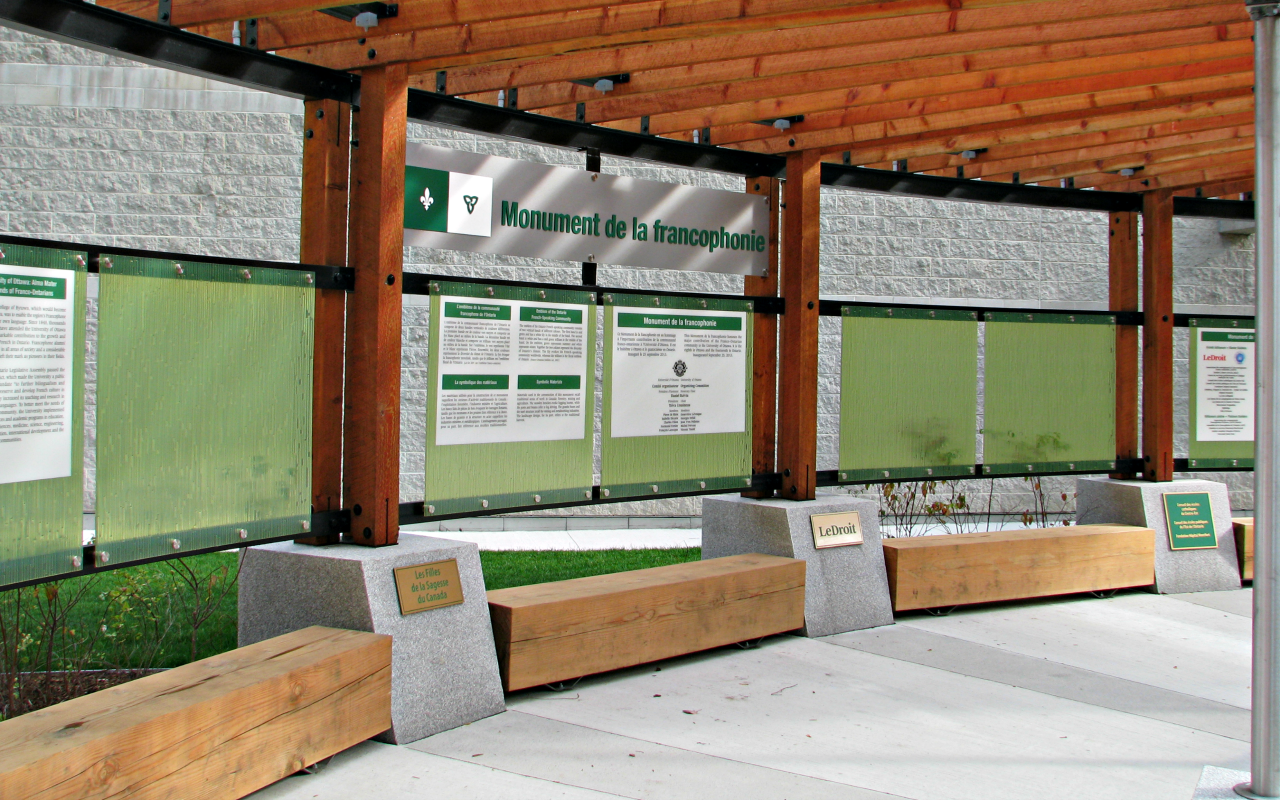 The University of Ottawa
Monument location:
University of Ottawa Campus – near Perez Hall
75 Laurier Avenue East
Ottawa, Ontario K1N 6N5
Unveiled: September 25, 2013
Bernard Grandmaître, Honorary President of Monuments de la francophonie d'Ottawa
The 14th monument to la Francophonie is on the University of Ottawa campus. The monument was unveiled on September 25 (Franco-Ontarian Day), 2013
The monument is in the centre of campus, close to Perez Hall and the Félix-Leclerc monument. It was designed by the university's architects, and it features a garden with an overhanging structure, benches and panels with information about Franco-Ontarian history and the names of donors. The monument is predominantly green (the traditional color of Franco-Ontarians). It is a popular area for students to relax, and it has significantly improved campus life.
The materials used to build the monument are representative of traditional Canadian sectors: forestry, mining and agriculture. The benches are made from pieces of wood that look like floating booms. This material was chosen because of its strength and easy maintenance. The beams are meant to evoque timber rafting. The granite bases and the stainless steel structure represent mining and metallurgy. The landscaping of the garden represents traditional agriculture and harvest. The material of the panels is green to represent the Franco-Ontarian community.
Like all the other monuments to la Francophonie, this monument was largely financed by the generosity of the community. The University of Ottawa donated CAN$100 000, and the community donated the other CAN$100 000 necessary to build the monument. The community raised another CAN$25 000 to erect a large flag on Lees Campus, which is visible from the Queensway.
The Franco-Ontarian flag
The Franco-Ontarian flag was created in 1975. It consists of two sections; the left section features a white fleur-de-lys (representing la Francophonie) on a green background, and the right section features a green trillium flower (representing Ontario) on a white background. The flag was recognized as an official symbol of Ontario by the Ontario Government in 2001.
Conceptual rendering of the monument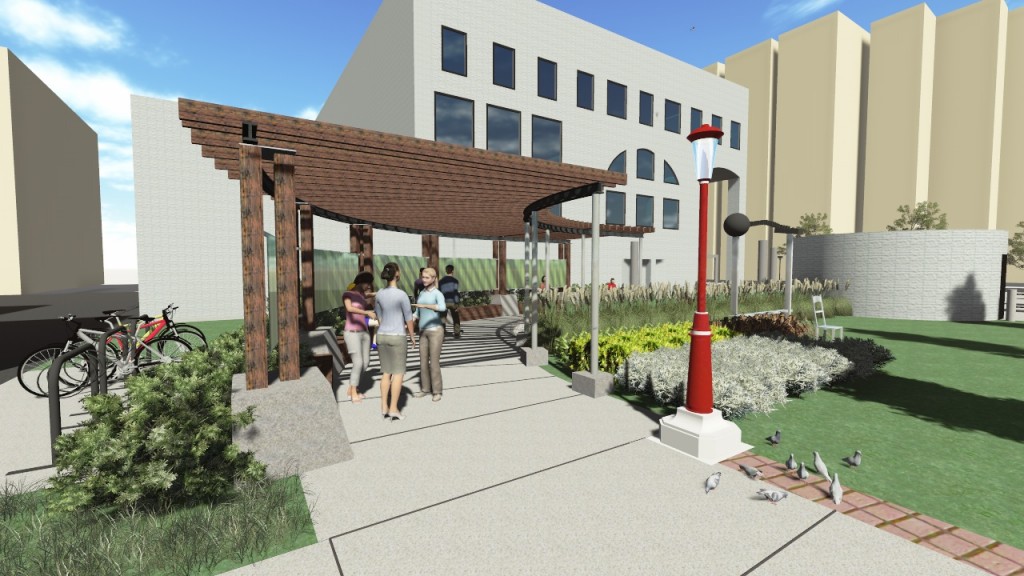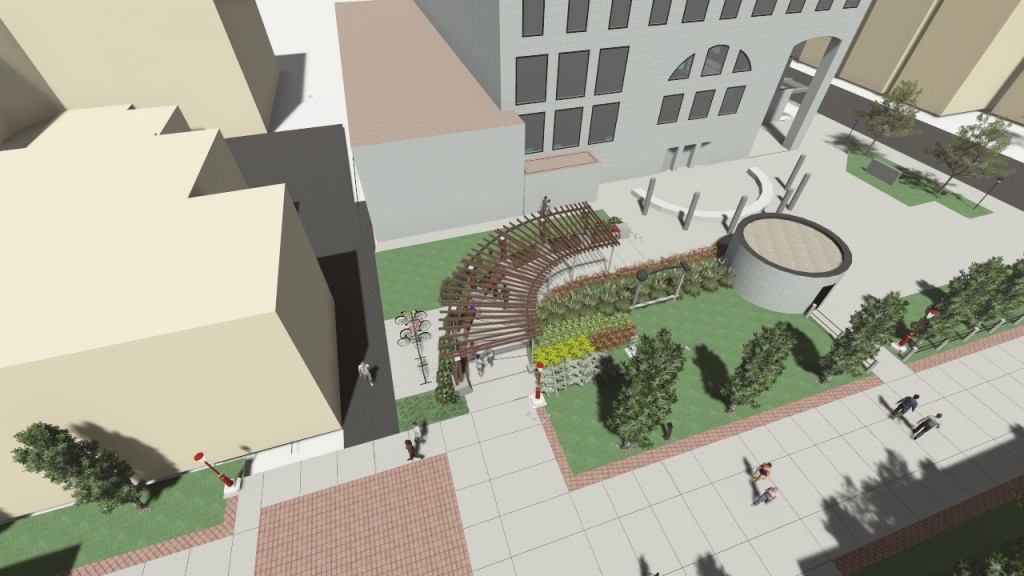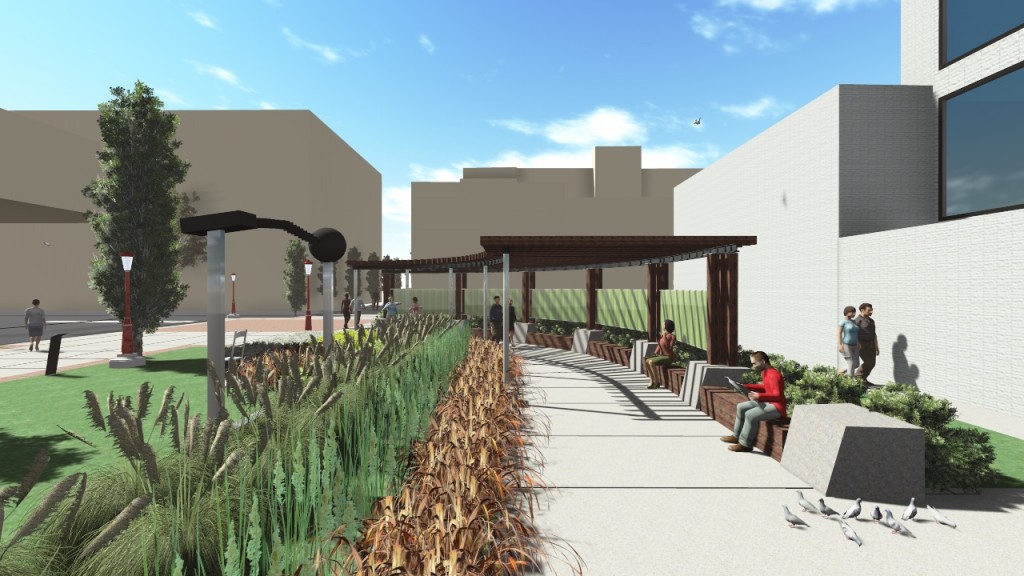 Since its creation in 1848, the University of Ottawa has had strong ties with the Franco-Ontarian community. The bilingual university, which was first located in the lower town and then in Sandy Hill after 1856, has educated many francophones from Ontario, especially in the domains of the arts, education, nursing and social sciences. Since the 1956 restructuration (power was transferred to a Board of Governors), the university has been dedicated to teaching and research in both official languages. It has also developed programs and services specifically for the francophone student population.
Furthermore, the University of Ottawa contributes to the development of Franco-Ontarian culture through social gatherings, student journals, theatre groups, an improvisation league, a French Debate Society and numerous student organizations. Over the last few decades, the university has forged links with Franco-Ontarian organizations and participated in activities supporting and showcasing the francophones in Ontario and beyond.
The monument, located in the heart of campus in Sandy Hill, pays homage to those who have contributed to over 160 years of Franco-Ontarian development at the biggest and oldest bilingual university in North America: the University of Ottawa.
By Michel Prévost, Chief Archivist at the University of Ottawa
The organizing committee
NAME

Daniel Boivin

Honorary Chairman — Partner at Gowling WLG

Trèva Cousineau

Committee Chair

François Larocque

Associate Professor, Faculty of Law — Common Law Section, University of Ottawa

Geneviève Lévesque

Student in the

Juris Doctor and Honours Bachelor of Social Sciences with Specialization in Political Science program, University of Ottawa

Georges Orfali

Retired, School Director and Counsellor,

Conseil des écoles publiques de l'Est de l'Ontario

Jean Yves Pelletier

Wealth Management Advisor, Historical Documentation Advisor, Montfort Hospital

Michel Prévost

Chief Archivist at the University of Ottawa, Responsible for Time Capsules

Charles Filion

Director,

Alumni Relations Office,

University of Ottawa representative on the monument committee

Véronic Tardif

Manager, University Experience and Organizational Development

Office of the Vice-President Academic and Provost, University of Ottawa, University of Ottawa representative on the monument committee

Isabelle Décarie

French programming officer at the Community Life Service, University of Ottawa Representative