Visit the Monuments to la francophonie
---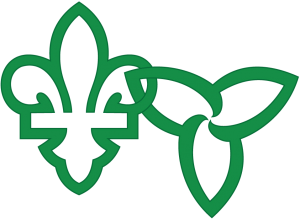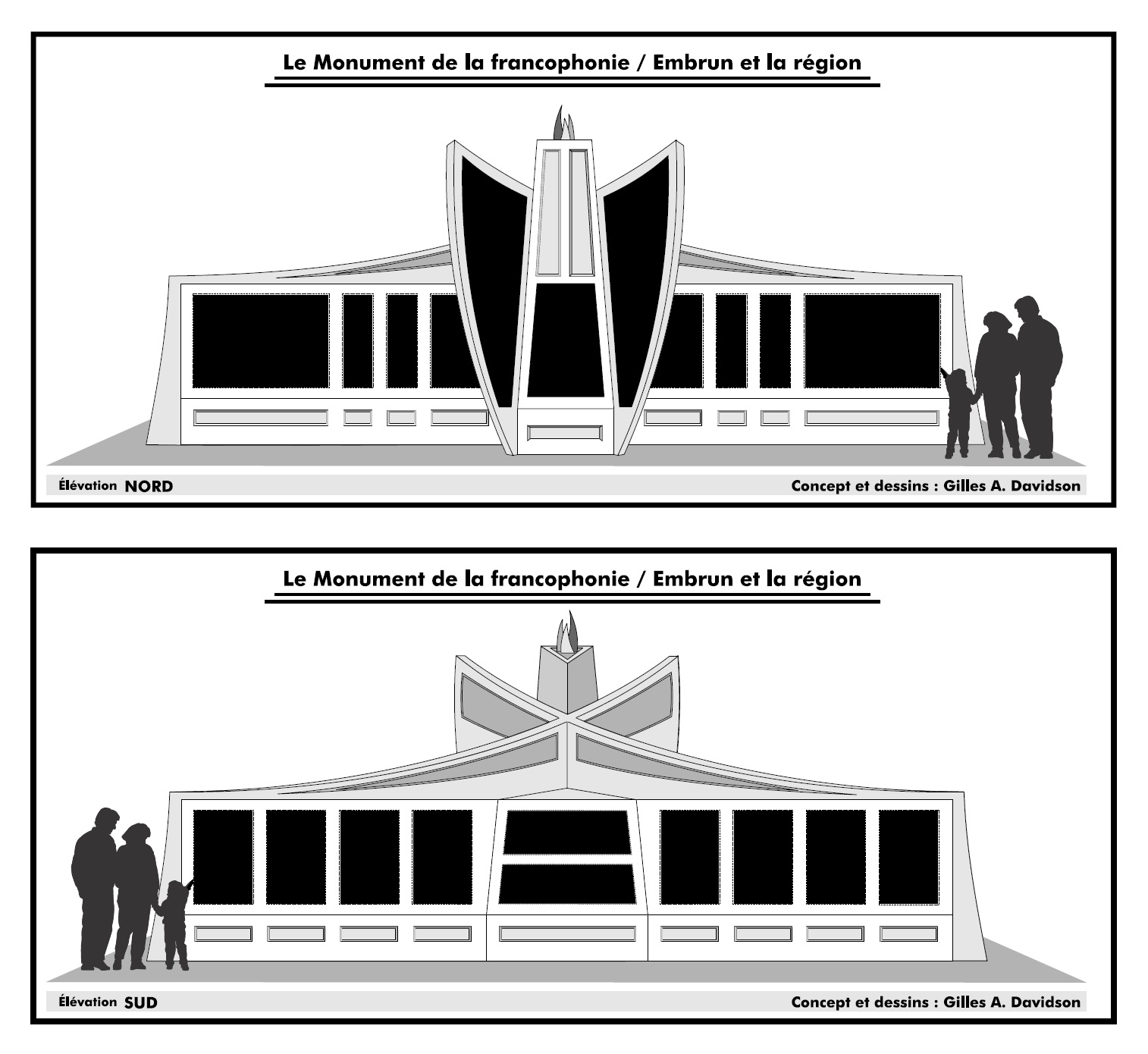 © Gilles A. Davidson
Concepteur et dessinateur du Monument de la francophonie / Embrun et la région
Embrun and the region
Monument location:
Embrun, Ontario 
Unveiled: coming soon
The goal of the monument
Embrun's monument to la Francophonie is dedicated to the francophones who were actively involved in the social, cultural and economic development of Embrun and the surrounding area. It commemorates the people who built Embrun and made it a good place to live. It celebrates the blue-collar and white-collar professionals, entrepreneurs, stay-at-home parents, clergy, religious communities and elderly people who share a language, culture and common history. It also celebrates today's young people and the leaders of tomorrow.
The monument
The base of the monument is made of grey granite. This solid piece of granite represents teamwork, solidarity, strength and continuity. Black granite panels give an overview of Franco-Ontarian history and the contributions of francophones in Embrun and the surrounding area.
The arches: symbols of courage, work and fertile land
The monument's two arches represent the plough, which was the main tool used in the region to develop agriculture. The arches are moving upwards towards the goal of a strong and growing community.
The place where two arches cross in the centre of the monument represents the differences within the region: the past and the future, agriculture and urbanization, and sowing and harvesting.
The «V»
The monument has a "V" shape that looks like two open arms welcoming the community. It also represents the cutter bar of a harvester, the success of the first pioneers in the region, fertile land and abundance.
The torch
The torch is the highest point of the monument, and it represents the light that welcomes us, encourages us and shows us the way. It symbolises hope and continuity. It is made from polished green granite and has three tongues of fire representing the spirit of la Francophonie.
The heart of the monument
The centre of the monument showcases Embrun's artistic community and its active youth. There are five figures moving upwards. Each silhouette has its own identity and symbolism. These stainless steel figures represent our history and the leaders of tomorrow.
---
The soul of the monument
The Embrun monument, even though it is made of steel and granite, is given life thanks to:
the texts that tell visitors about Franco-Ontarian history

the volunteers that helped create the monument

the organizations that were involved

the artists and young people who invested a piece of themselves in the monument

the participation of various partners, corporate and individual donors

the fact that French is widely spoken in the community

the provincial community that continues to build monuments to la Francophonie all across Ontario